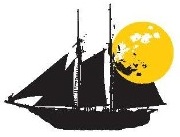 It is a dream of many musicians to create their own music label. Moving to Chicago from Dallas, Texas in the spring of 1997, I was amazed by the musical activity in this city. There was nothing like this back home. My first inclination was to present samples of the creative music being developed within the Chicago free-jazz scene - the music I have found so fascinating since I first arrived.
On a flight to New York, in the winter of 2006 I found myself sitting next to the long-time Grateful Dead publicist and biographer, Dennis McNally. Over drinks, we talked about the extraordinary musical and social life of San Francisco and New York in the sixties long before the technology and real estate booms that made it nearly impossible for artists to live and work. In contrast, Chicago is still relatively affordable providing the foundation to support a growing number of musicians and the venues that host them.
I hardly noticed that we had been circling for forty minutes when the pilot's voice interrupted our conversation with an announcement. We would not be landing in New York that night due to dropping temperatures and freezing rain. The plane would land briefly in Nowheresville, PA and then return to Chicago. Dennis left in a hurry with the band and the challenge of getting all the musicians to New York to play a show the following night. I flew back home. My luggage did not.
Months later, the airline - to my surprise and amusement - mailed me a check as compensation for my lost distressed jeans, vintage t-shirts and scuffed cowboy boots. I expected a pittance but my astonished eyes instead found a check for over twenty four hundred dollars. With this donation from an unintentional angel investor, the Luminescence Records label began.