Inspired by the music of Jimmy Giuffre, clarinetist James Falzone formed the group Klang in 2006 with local heavyweights Jason Adasiewicz, Jason Roebke and Tim Daisy. Though the ensemble is led by Falzone, the group preforms his music as well as music composed by several of the other group's members.
Falzone is involved with several other projects locally and internationally including his own Allos Musica, eclectic Le Bon Vent and Dutch saxophonist Jorrit Dijkstra's Flatlands Collective. Armed with a graduate degree from New England Conservatory's Contemporary Improvisation Department, it is not surprising that Falzone is able to incorporate such potentially disperate musical styles and playing conventions into his music with verve and grace.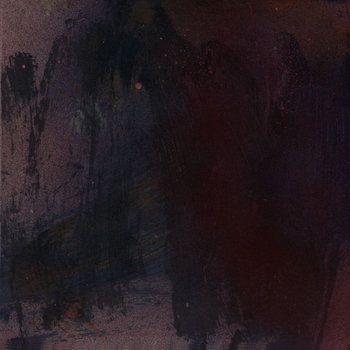 Tracks
Let's Pretend
On Account of a Hat
Almost Late
Hide the Can
Maker
How-a-Low
Since Then
Eff-Time
Put My Finger on It
Tracks
Let's Pretend
On Account of a Hat
Almost Late
Hide the Can
Maker
How-a-Low
Since Then
Eff-Time
Put My Finger on It
Musicians
Josh Berman - trumpet
Keefe Jackson - tenor sax and bass clarinet
Jeb Bishop - trombone
Keefe Jackson - tenor sax and bass clarinet
Jason Adasiewicz - vibraphone
Jason Roebke - bass
Nori Tanaka - drums
Anton Hatwich - bass
Nori Tanaka - drums
Production
Designed by T.Kellers, Studio Twelve 3
Reviews
This split two group disc was recorded live in January of 2007 and both groups share a couple of members.All members of both groups except for drummer Nori Tanaka can be found on previous discs that we've listed from various Chicago area outfits. The Josh Berman Group features Josh on trumpet & compositions (CD on Demark), Keefe Jackson on tenor sax & bass clarinet (also on Delmark), Jason Adasiewicz on vibes (Cuneiform CD), Anton Hatwich on bass (self-produced discs) and Nori Tanaka on drums. The instrumentation for this quintet is similar to Eric Dolphy's 'Out to Lunch' album except that Keefe Jackson plays tenor instead of alto sax.The sound is similar as well, except that this session is more occasionally more laid back but adventurous in other ways. Mr.Berman takes some great solos while the rest of the quintet spin tightly around him, accelerating organically and weaving a tight web of rhythm.Josh writes quirky tunes which go through a series of odd changes in direction.During "On Account of a Hat", the quintet is broken into interconnected subsections, the horns going one way while the vibes/bass/drums go another way, yet somehow they all remain connected.
The Keefe Jackson's Quartet features Keefe on tenor & bass clarinet, Jeb Bishop on trombone, Jsaon Robke on bass & Nori Tanaka on drums. This group is even more intense and filled with steam & bluster. It is great to hear Jeb Bishop, who was once a member of the Vandermark 5 wailing again. The frontline with Keefe on tenor & Jeb on trombone sounds great with creative, tight rhythm team to back them up. What's interesting about this quartet is the way they deal with textures and structures. On "Since Then" the rhythm section sizzles while the bass clarinet and trombone play tense drones. Solos by both horns are consistently powerful and often soaring on high. Closing out with "Put My Finger on It", the theme is infectious, with long spirited solos from all members and intricate, ever-shifting playing form the bass and drums.Even though there are two bands here, the shared members and creative thread makes this disc superb from the beginning to the end.
Bruce Lee Gallanter
Downtown Music Gallery
Images